Fitness Experts
Physicians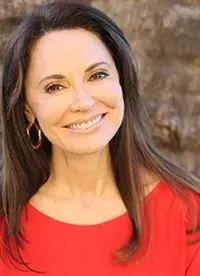 Mary Wansley, PhD
Licensed Hypnotherapist, Certified Nutritionist, Life Coach
Dr. Mary Wansley is a life coach, licensed hypnotherapist, certified Nutritionist, and eating specialist and has overcome her own issues with food and weight. She takes clients through a step-by-step process and uses hypnosis and mindfulness practices to help clients overcome issues with eating and food and achieve lasting weight loss goals. Dr. Wansley offers LUXEFit members her Mind Body Reset Method, a 6 Series hypnosis program proven to help you lose weight naturally and regain the quality of your life. Dr. Mary Wansley's Story - Testimonials.
Learn more about the Mind Body Reset 〉
LUXEFIT
About LUXEFit
Whether you are looking to begin your fitness journey or make incredible mind, body, and lifestyle changes, that last a lifetime, LUXEFit is here to guide you all the way. We aim to help you incorporate sustainable lifestyle changes into your routine so you can look and feel your ultimate best. We do this by providing you with all the tools you need to develop and sustain the habits of eating well, exercising, mindfulness, and general well-being.