Fitness Experts
Health Coaches/Nutritionists/Gut Health Specialists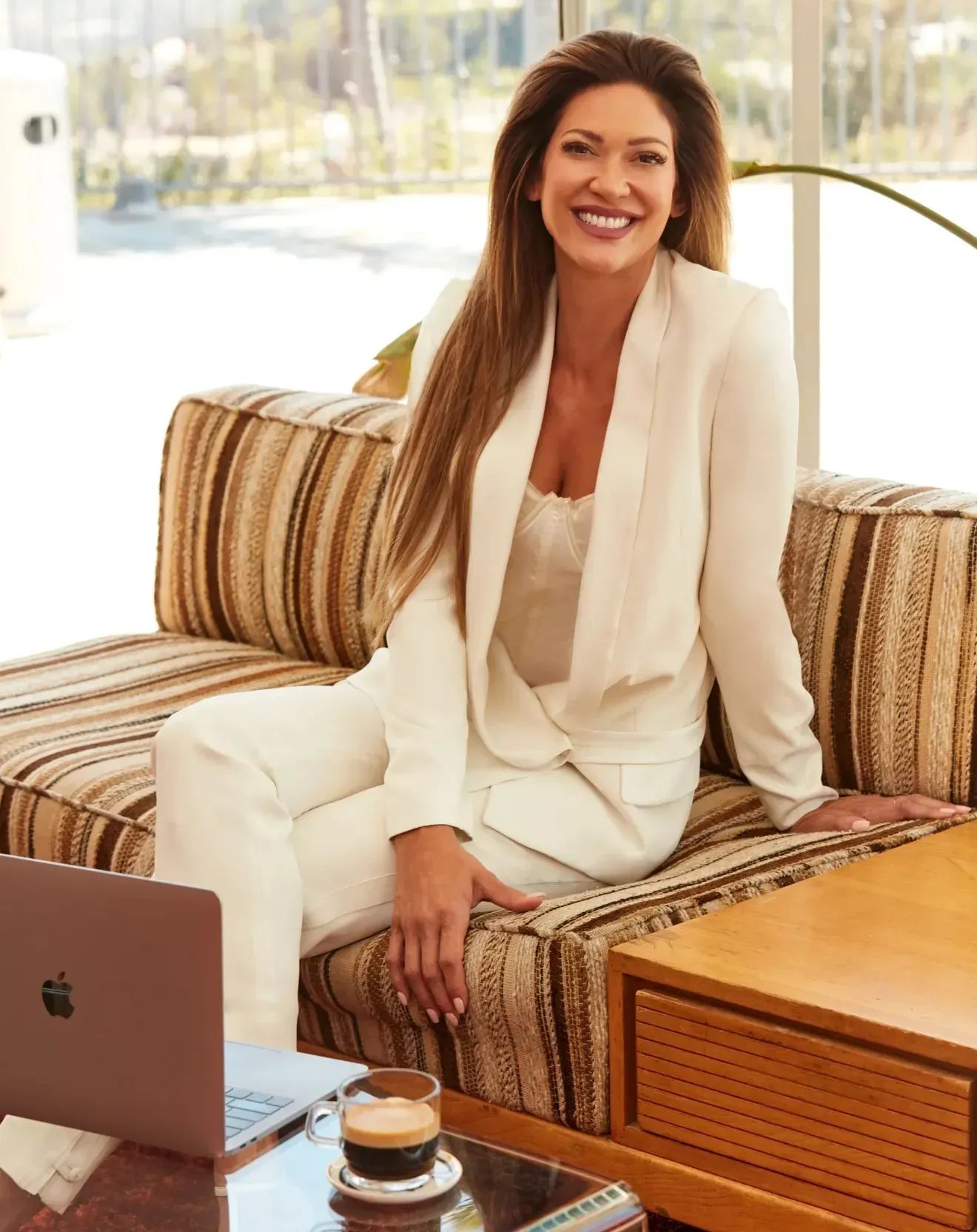 Kelly Von Schleis
LUXEFit Founder,
Fitness & Wellness Author,
Elite Health Coach/Personal Trainer
A leading fitness and wellness expert and founder of LUXEFit, Kelly Von Schleis specializes in promoting sustainable, healthy lifestyles to help you look and feel your ultimate best. Kelly's mission is to help women find a lasting, healthy relationship with their body image, exercise, and diet that leads to overall self-confidence and optimal health. She's a regular contributor with Oxygen Magazine and Status Fitness Magazine, and you can find her healthy guilt-free recipe spreads published in Strong Fitness Magazine.
As a celeb trainer and coach, Kelly quickly identified that many people who are 'fit' by anyone standards, are still neglecting critical wellness components in their daily or weekly routines. "The first thing I ask my clients is 'How do you feel on a scale of 1-10' on average? You'd be surprised how many of the people who hit the gym with intense sessions several times a week still rate themselves at a 6-7 (or lower). Most people are stressed, run down, and not operating at their best. By applying a few minutes each day to incorporate mindfulness and wellness practices as part of your daily routine, you can elevate your life. The unique reward my clients accomplish is that they, for the first time in their life, 'stop starting over yet again'." She thrives on providing rapid results that you can feel and see instantaneously, yet is sustainable.
LUXEFit, her body transformation app, is designed to bring you into your dream body and make you feel your ultimate best! Kelly has partnered with many health and fitness experts that have personally helped her through her own life transformation and is thrilled to be sharing these incredible coaches (and their programs) with the world through LUXEFit.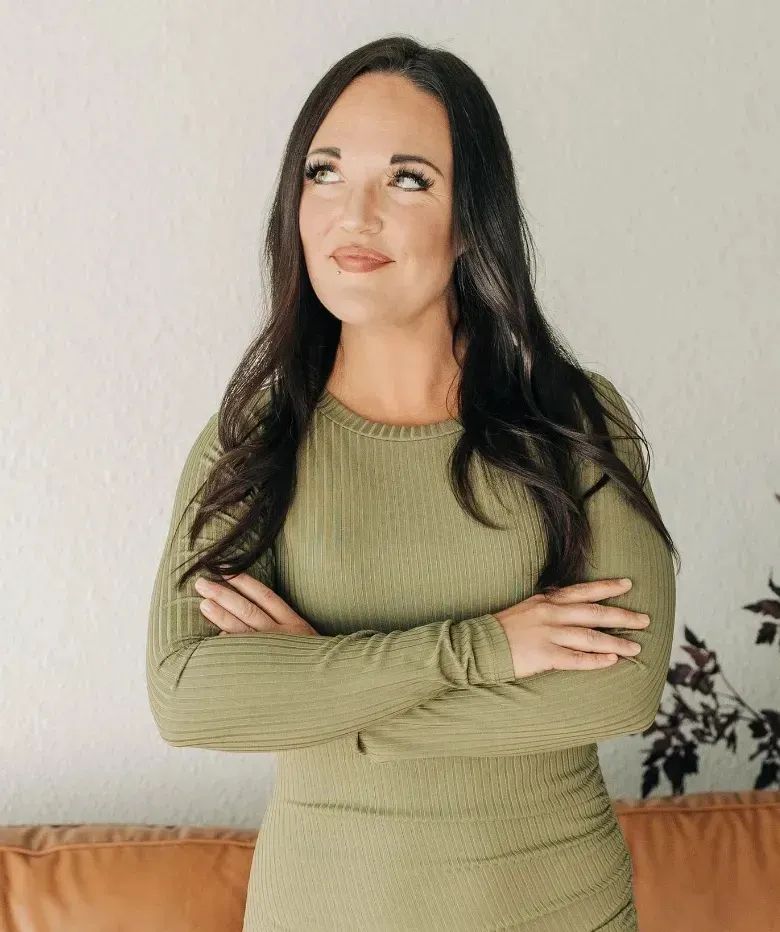 Brittney Oliver-Baker
Gut Health and Mindset Author, Educator, Speaker and Elite Coach trainer for the Holistic Wellness Coaching Academy.
LUXEFit Gut Health Expert, Brittney Oliver-Baker better known as "Coach Britt" is a board certified Health and LIFE Coach specializing in the Brain-Gut connection. She's the author of Buddha Belly A Mind Body Soul approach to health starting with your Gut and the founder of the Holistic Wellness Coaching Academy School for Gut Health coaching certification. She's a momboss of 6 kiddos and resides in beautiful North Idaho. Her passion is mental health and her Buddha Belly Life Platform, Podcast and Programs are helping individuals and coaches around the world restore their Gut and their Life.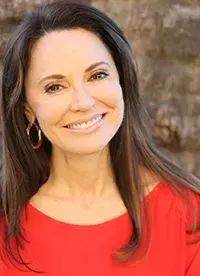 Mary Wansley, PhD
Licensed Hypnotherapist, Certified Nutritionist, Life Coach
Dr. Mary Wansley is a life coach, licensed hypnotherapist, certified Nutritionist, and eating specialist and has overcome her own issues with food and weight. She takes clients through a step-by-step process and uses hypnosis and mindfulness practices to help clients overcome issues with eating and food and achieve lasting weight loss goals. Dr. Wansley offers LUXEFit members her Mind Body Reset Method, a 6 Series hypnosis program proven to help you lose weight naturally and regain the quality of your life. Dr. Mary Wansley's Story - Testimonials.
Learn more about the Mind Body Reset 〉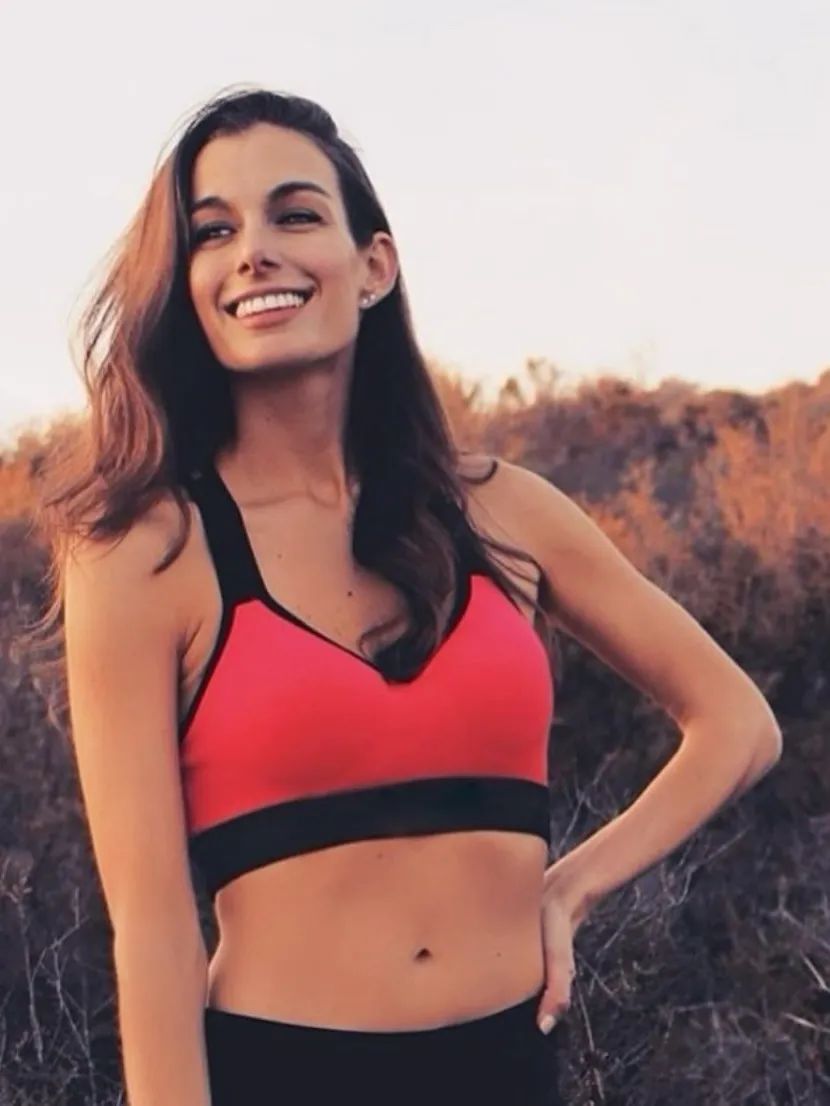 Marikah Baran
Certified Personal Trainer, Nutritionist, Corrective Exercise Specialist, Yoga Barre, Sculpt, & Pilates Instructor
Marikah grew up in Maui Hawaii, and is now a Los Angeles based Certified Personal Trainer, Nutrition and Health Coach, Corrective Exercise Specialist, Pilates, Sculpt, and Yoga Barre Instructor with a focus on Strength Band Training.
With her stamina and infectious smile, she loves nothing more than inspiring her clients to achieve their goals, and maintain a healthy lifestyle. She is a firm believer that connecting your breath to your body with guided movement and music is so therapeutic and healing for your mind, body and soul.
She loves fitness because she has learned that movement is medicine, and magical things can happen on a mat. It's truly one of her favorite places to be.
Marikah is featured on the LUXEFit platform as a health and wellness coach, instructing many forms of sculpting, lengthening, leaning and toning workouts, as well as motivational speaking, and guided meditations.
You can also check her out in person, at various fitness studios throughout the Los Angeles area, or schedule a one-on-one session.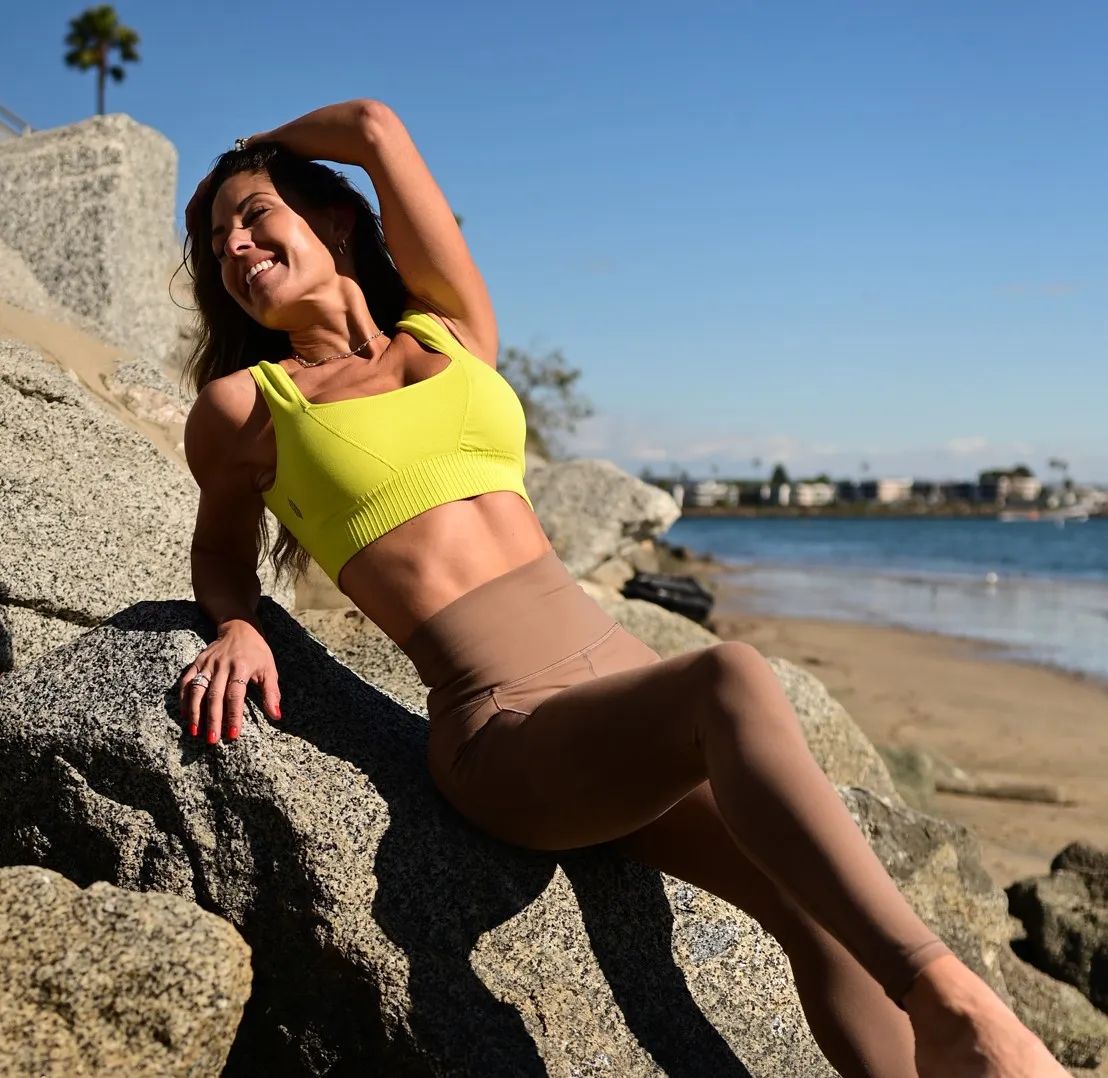 Tanya Lehman
Certified Personal Trainer & Owner of Mindful Bodies
Tanya Lehman is a ACSM-certified personal trainer and owner of Mindful Bodies, a training platform that focuses on the balance between mind and body for overall wellness and fitness.
Tanya spent her childhood and early adult years as an elite dancer. Her love for dance organically turned into her love for fitness in her early 20's and has since remained a constant in her life. Over the course of the last 20 plus years, Tanya has studied and trained under a multitude of fitness professionals and experts gathering knowledge and techniques from which she created her own unique blend of programming for Mindful Bodies. The approach focuses on creating a lean, strong, agile and flexible body, all while developing mindfulness and self awareness.
Tanya is featured on the LUXEFit platform providing morning inspiration as well as instructing HIIT-based workouts
With the Mind Body Reset Method you will learn to:
Stop turning to food for emotional reasons
End the self-sabotaging behavior
Break free from the internal struggle
Make healthy choices naturally
Fuel your body and deal with your emotions separately
Regain the quality of your life!
Ask yourself the following questions:
Do you find yourself turning to food to deal with uncomfortable feelings and emotions or to block out painful memories and problems in your life?
Have you ever felt like you start eating and you can't seem to stop?
Do you ever obsess about a food item and the obsession becomes so compelling you have to eat that particular item to relieve the obsession?
Have you gone on diets and lost weight, only to revert to old eating habits and regain the weight… and then some?
Have you turned to processes like purging, exercising excessively or laxatives to get rid of unwanted food and weight?
Do you turn to food, overeat or binge, then beat yourself up and feel guilty?
Do you consistently make poor food choices, even though you know what to eat?
Do you feel you can no longer find the discipline or motivation to diet?
If you answered 'yes' to any of these questions, you're in the right place. Read on…
Food can be like a drug, a legal drug that doesn't require a prescription. In fact food is often supplied by family members, friends and our sedentary work environment; and is pushed on us by food companies, advertisers and our culture at large. Food can so quickly become a substance we turn to get through the day, make us feel better and escape from what may be bothering us. Unfortunately, emotional overeating and impulsive eating can lead to weight gain and low self esteem. This behavior can quickly become addictive, leading to an unhealthy lifestyle with dangerous physical, mental, psychological and emotional consequences. Enter the billion-dollar diet industry, which promotes diets to solve the problem. But diets have proven to be ineffective long term and make the eating problem and obsession with food worse; which leads to feelings of deprivation and rebellious eating.
How many times have you gone on a diet only to return to your old eating habits and regain the weight and then some?
This cycle is often repeated over and over and the root cause remains unaddressed. Eating and food and the desire to lose weight consume our thoughts and lives and rob us of happiness, opportunities, relationships, self worth, life satisfaction, peace and love.
The truth is this struggle has caused us to feel out of control, followed by the desire to regain control, then often times periods of control, only to become out of control again. This leads to feelings of guilt, shame, regret/remorse, hopelessness, despair, desperation and frustration.
WHY CAN'T I STOP?? I HAVE NOTHING TO WEAR!!
We turn to food for so many different reasons:
Comfort | Stress | Fatigue | Loneliness |Boredom | Sadness | Anger | Anxiety | Overwhelm | Frustration | Reward | Pressure from Others | Cover Painful Memories | Escape Reality | Relationship Problems |Financial Problems | Rebellion |
And Because It's What We Know and Learn to Do
This habit to turn to food and overeat takes hold because it actually works;...
LUXEFIT
About LUXEFit
Whether you are looking to begin your fitness journey or make incredible mind, body, and lifestyle changes, that last a lifetime, LUXEFit is here to guide you all the way. We aim to help you incorporate sustainable lifestyle changes into your routine so you can look and feel your ultimate best. We do this by providing you with all the tools you need to develop and sustain the habits of eating well, exercising, mindfulness, and general well-being.
For over a decade, Schleis pursued a career traveling as an IT healthcare consultant for hospitals, customizing software that helped save millions of additional lives per year. After doing a deep self-discovery following a very difficult and stressful period in her life, she felt a strong calling to uncover what it felt to finally look and feel her best.
Finding her passion as an elite celebrity personal trainer, Schleis experienced first hand how clients required more structured support than personalized workouts in order to reach their health and fitness goals.
"Society often associates being thin with being 'healthy', but this isn't necessarily the case," she explained. "Overall health and happiness, in addition to a sexy body, requires an overall fit lifestyle, and I want to help as many women and men as possible to look and feel their ultimate best."