LUXEFIT team
Production Crew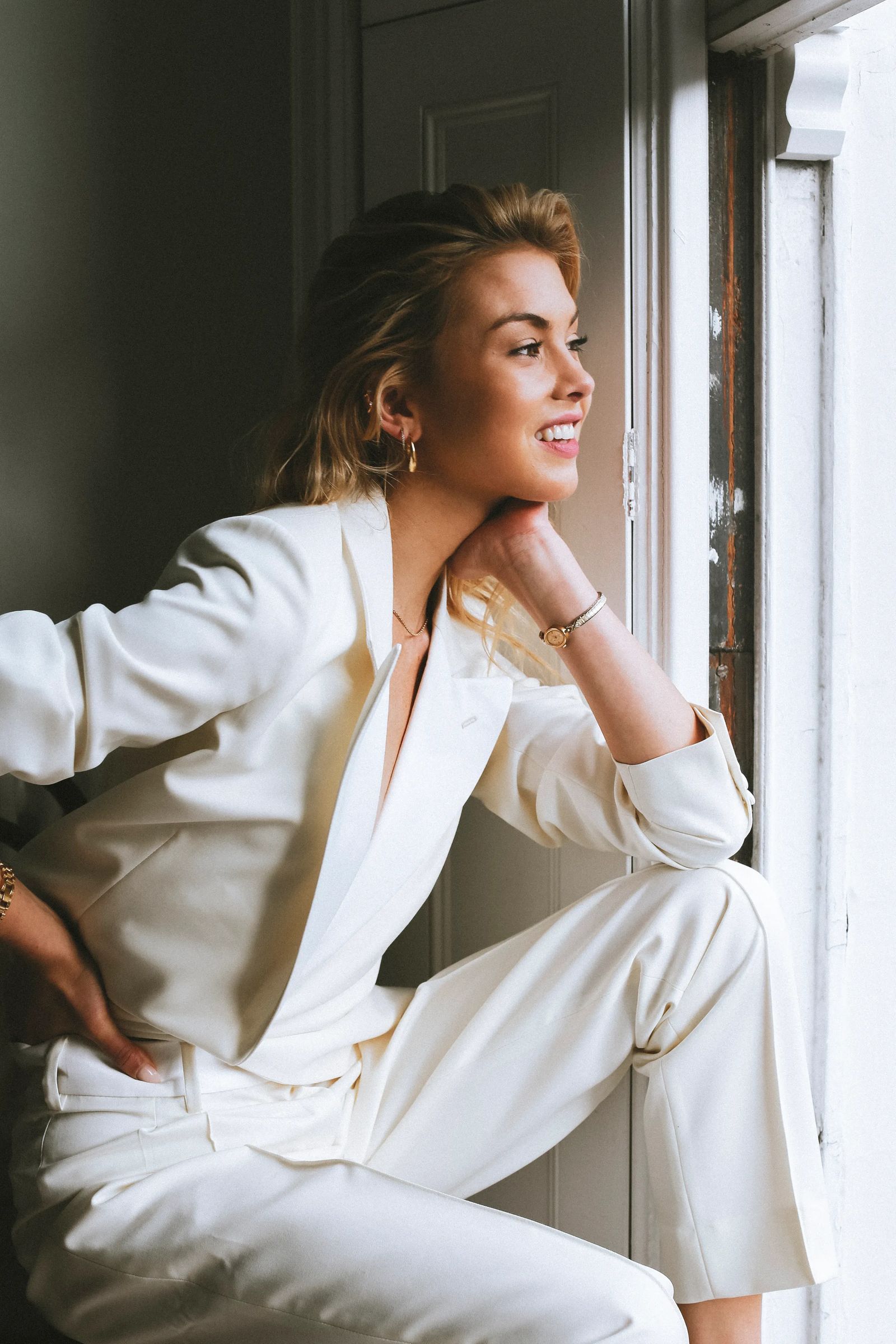 Kelsey Norris
Style Director & Designer
Kelsey Norris is a fashion director, model and stylist. Following her education at FIDM, she signed with LA Models and NTA, where in addition to fashion shoots she featured alongside Lady Gaga, Kanye West, Chris Brown and A$AP Rocky, and also became known for her advanced yoga skills and related fitness projects (LUXEFit).
Moving to London switched her focus to designing: Kelsey collaborated on creating bespoke luxury menswear for clients such as Dave Chapelle, Robert Downey Jr, Noel Gallagher, Jeff Goldblum, Orlando Bloom, and Dwyane Wade.
Kelsey's international success led to an introduction to the founder of Albright Fashion Library, Irene Albright. She moved back to LA to become the company's youngest ever Showroom Director. Since 2018 Kelsey's work has been a tour de force, leading Albright Fashion Library LA in a series of award winning projects, working with world-renowned editors, celebrity stylists, costume & fashion designers, entertainment and media platforms. In 2021, Kelsey was featured in the finale of Netflix's hit Selling Sunset, dressing Chrishell Stause and Mary Fitzgerald for the show's denouement.
Her clients include British Vogue, The Gray Man (Netflix), Selling Sunset (Netflix), Birds of Prey (Warner Bros), Kylie Jenner (Kylie Cosmetics), Chaka Khan (W Magazine), Meg Thee Stallion (AMAs), Megan Fox (Instyle) and Serena Williams (Stuart Weizman). Kelsey also maintains a network of private clients across the globe with whom she consults on styling, bespoke luxury design, and wellness brands.
Kelsey is the Style Director for LUXEFit and leads all fashion and styling for the production shoots. She's also the Creative Designer for the elegant LUXEFit merchandise.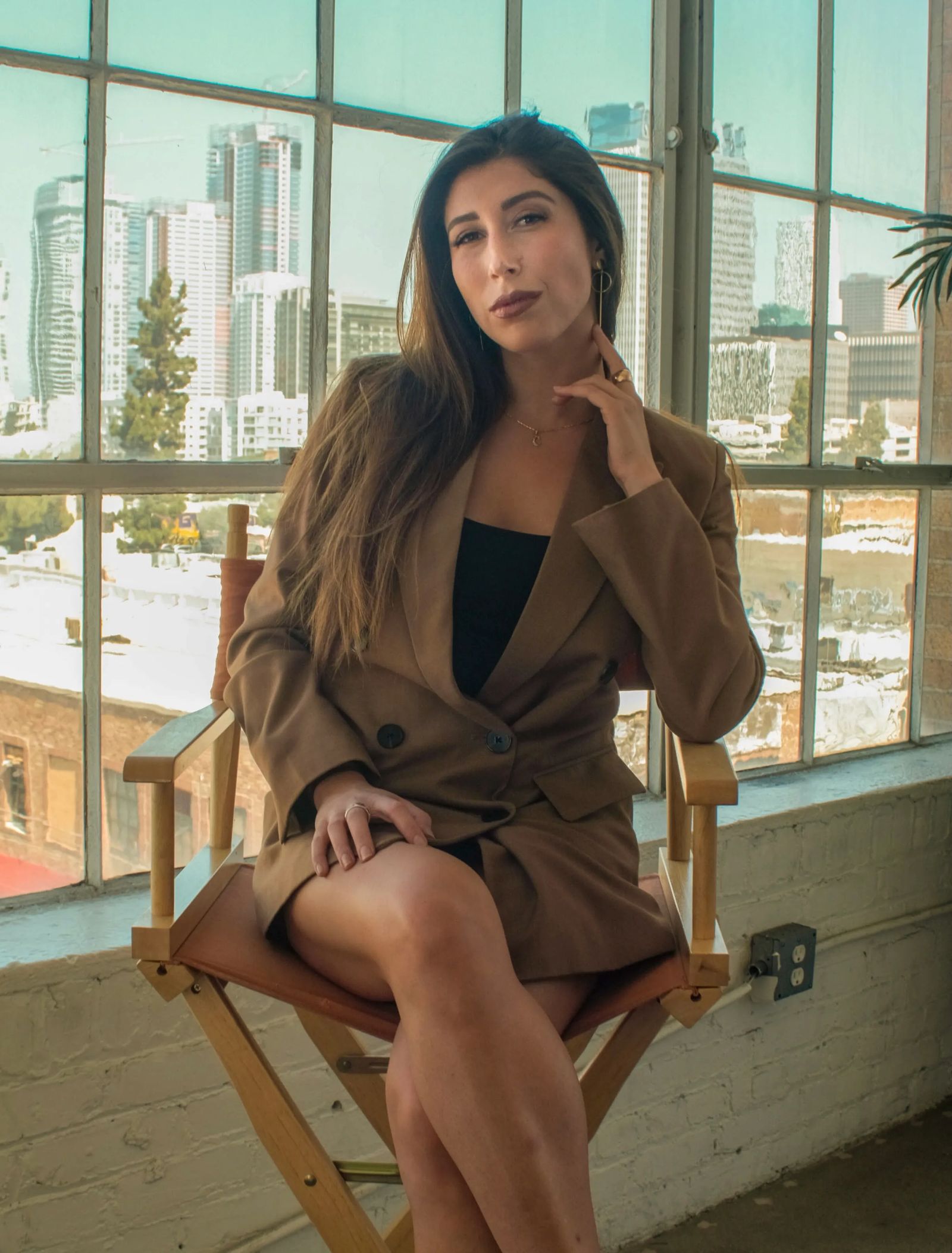 Carolina Alvarez Director/Content Editor
Multihyphenate Producer, Director, Actor, and Writer, Carolina grew up singing, acting, and dancing which led her to pursue a degree in Musical Theatre at AMDA. After moving from her east coast roots to Los Angeles, Carolina decided to produce her own films, focusing on telling stories through the female perspective in sensuality and expression, with cultural flares, given her Polish/Colombian background. In 2018 she co-founded her film production company Femme Regard Productions dedicated to giving more opportunities to women in front of and behind the camera. She is also passionate about building an independent film community with her company's podcast, Femme Regard Podcast, to help other filmmakers grow while highlighting other diverse creators on her show. In her professional career, she has over 6 years of experience in project management, 4 years in film production, and further digital marketing experience. LUXEFit has given her a platform to grow in a brand collaboration environment and further promote her messages of female empowerment through the health and wellness community.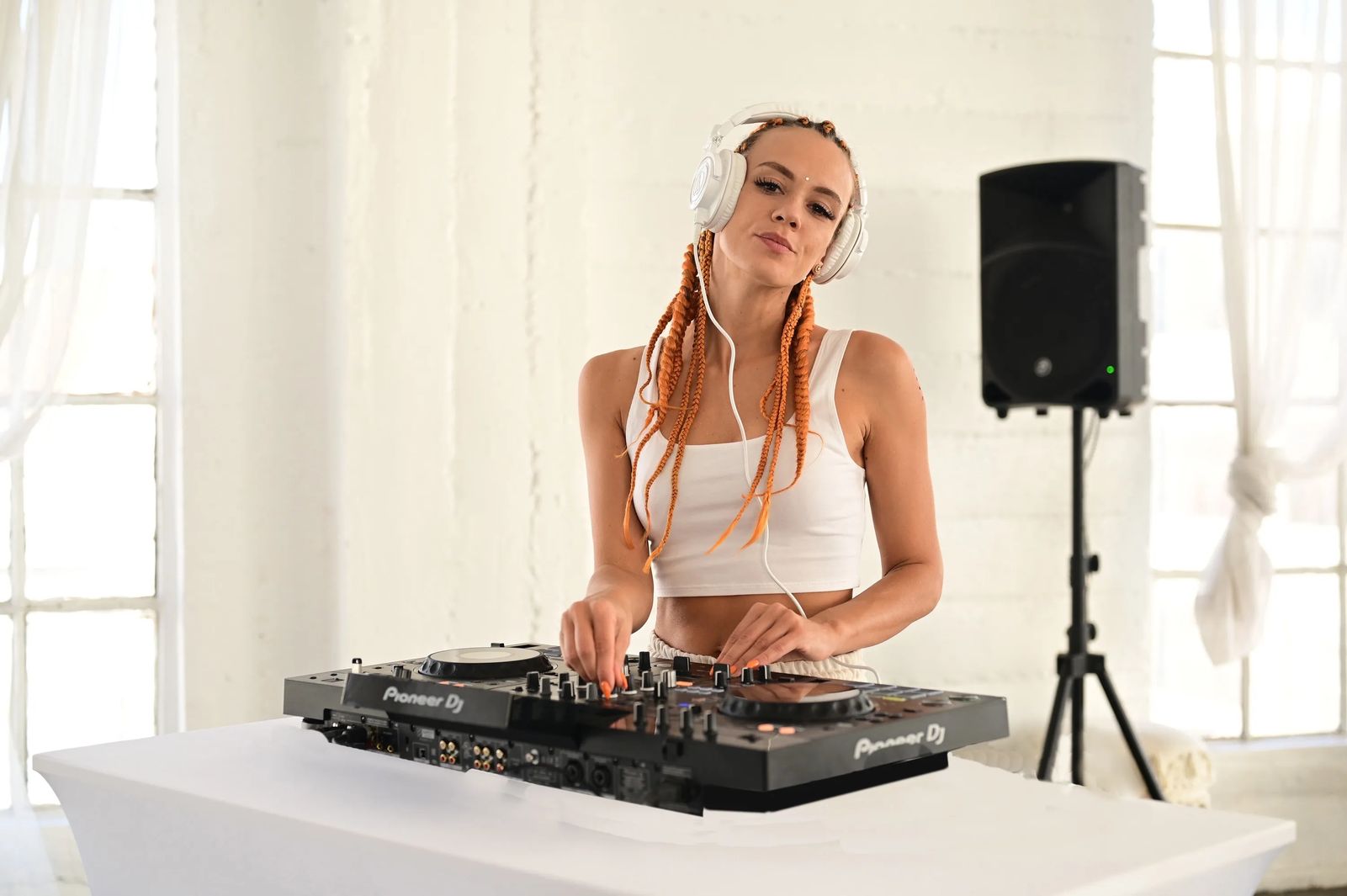 Katrina Essence
DJ and Music Producer
Katrina is an International, Open Format DJ and music producer, based in Long Beach, CA. She was born in Lithuania and grew up in Moscow, Russia. She traveled the world as a professional dancer and twice won title of the World Champion in style called "Krump". In 2016 she moved to Los Angeles, where graduated from "Scratch DJ Academy" created by legendary Jam Master Jay.
Throughout her DJ career, she held residencies at the most sophisticated rooftops in California like "Spire 73", "Perch", "Hive & Honey", "Offshore 9″, performed in many Nightclubs around the country in cities like LA, Las Vegas, New York and Miami. She worked with many celebrity clients, brands and sports, performed at US Open. Katrina curated a lot of special events, bridging together music, art, fashion and local community. She is a Host of "Spotlight" music vlog, that promoting the music of up-and-coming artists and co-founder of the Secret Service LBC DJ collective.
Exposure to different cultures allowed her to have unique taste for various music genres and ability to deliver to divorce crowds. Katrina knows how to set the vibe and rock the dance floor. Coming from dancing background makes movement her second nature. Her Joy and Love for music directly represented in her DJ Performance and her Energy is very contagious.
Katrina live DJ's for the LUXEFit App shoots and LUXEFit live events and curates an energetic and uplifting vibe for all! You can find more information about Katrina on her website.
'Luke Dejoras, Director of Photography
Bryan Wesley Williams , Cinematographer, Video Production Editor
Judyth Floresca, Digital Imaging Technician, Video Production Editor
Kelly Von Schleis, Producer
LUXEFIT
About LUXEFit
Whether you are looking to begin your fitness journey or make incredible mind, body, and lifestyle changes, that last a lifetime, LUXEFit is here to guide you all the way. We aim to help you incorporate sustainable lifestyle changes into your routine so you can look and feel your ultimate best. We do this by providing you with all the tools you need to develop and sustain the habits of eating well, exercising, mindfulness, and general well-being.